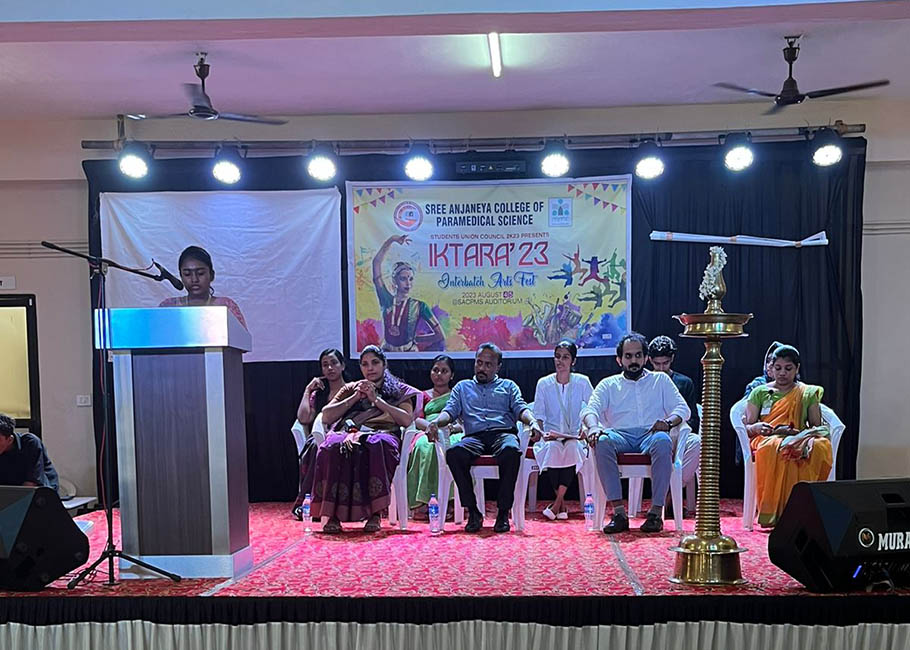 Arts Day 2023
AROHA Student Union Council orchestrated a vibrant Arts Day 2023, a multi-day extravaganza spanning from July 27th to August 5th. The highlight of this event was an exhilarating interbatch arts competition that featured four spirited teams: Team Trojans (2022 Batch), Team Yoashers (2021 Batch), Team Tricardians (2020 Batch), and Team Ronjamam (2019 Batch). Throughout this competition, students showcased their diverse talents, fostering friendly competition and artistic excellence.
An exceptional moment came when Team Yoashers (2021 Batch) clinched the Off-Stage Championship, displaying exceptional talent across various artistic disciplines. However, the pinnacle of achievement was bestowed upon Team Ronjamam (2019 Batch) as they earned the coveted title of Overall Champions, highlighting their consistent dedication and exceptional performances throughout the event.
Arts Day 2023 transcended batch boundaries, celebrating creativity and fostering unity among students. It was a resounding success, and we extend our heartfelt congratulations to all participants for their remarkable contributions. Keep an eye out for more exciting updates and events from the AROHA Student Union Council.